Microsoft CEO Satya Nadella meets PM Narendra Modi
Microsoft CEO Satya Nadella meets PM Narendra Modi
NEW DELHI: World's biggest software maker Microsoft's chief executive officer Satya Nadella met Indian Prime Minister Narendra Modi on Friday in the national capital. He is the third major tech executive to meet PM Modi, after Amazon's Jeff Bezos and Facebook's Mark Zuckerberg.
Nadella said the company is looking forward to partner with the Digital India and Make in India programmes of the government.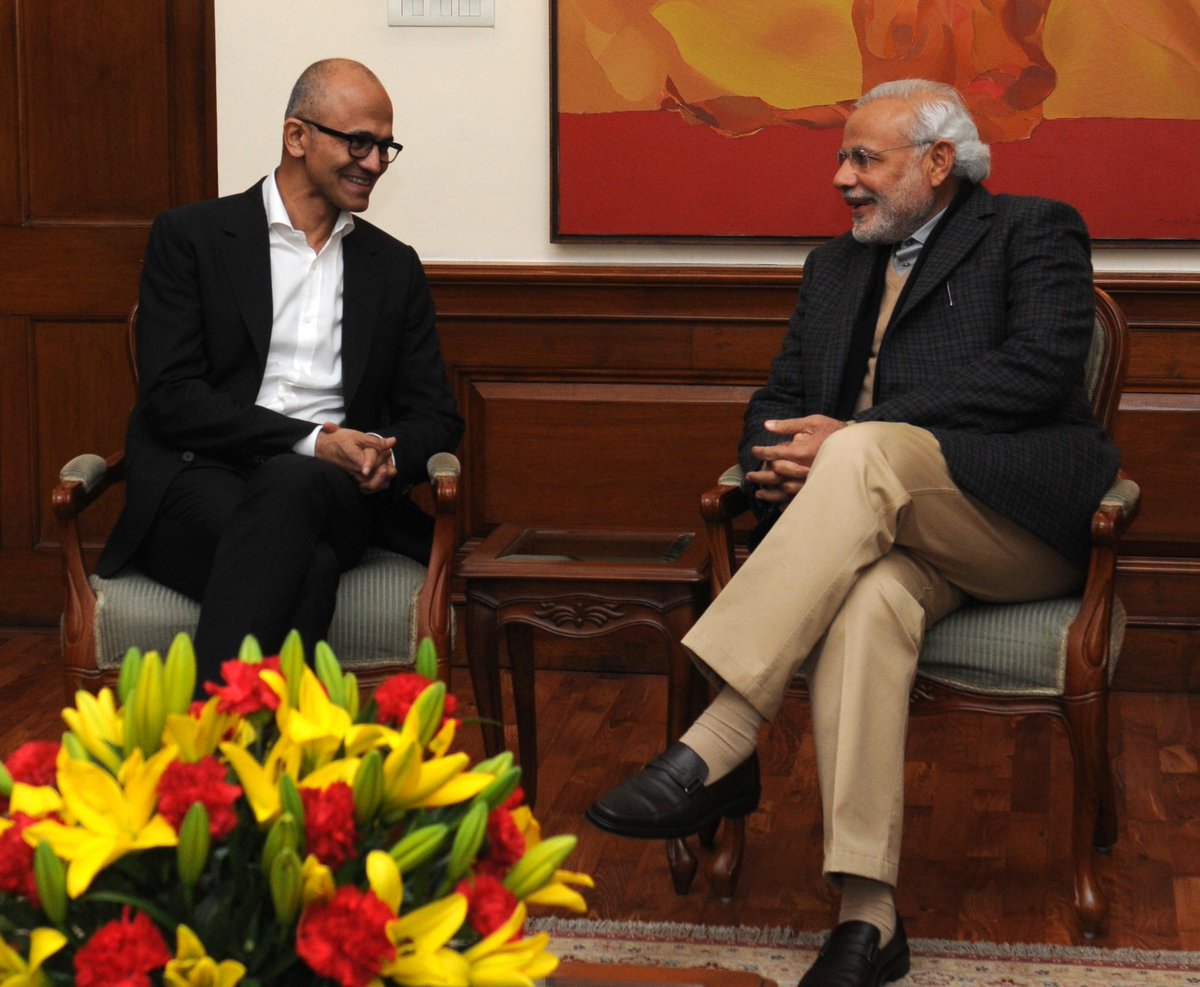 "It's always fantastic for me personally to be in India and the conversation I had with the minister was wide ranging," Nadella said here after meeting Ravi Shankar Prasad, the union minister for communications and IT.
"I have an aspiration that in this mobile and cloud world, we can empower every individual citizen of India and every business organisation and institution in India to be able to try with new technology. So, I am looking forward to be a part of both the Digital India and Make in India," he added.
Hyderabad-born Nadella also said, "We are making huge investments in our data centres in particular, which we think can empower organizations in this country to be world class with the access to great technology."
"I have requested him to consider electronic manufacturing in India. I have also requested that Microsoft has a great profile in the field of social services, (and) digital literacy can be promoted. We had a very purposeful exchange. I am very happy and I warmly welcome him," Prasad told reporters after the meeting.